Construction Inclusion Week
Join us in celebrating Construction Inclusion Week from October 16th – 20th!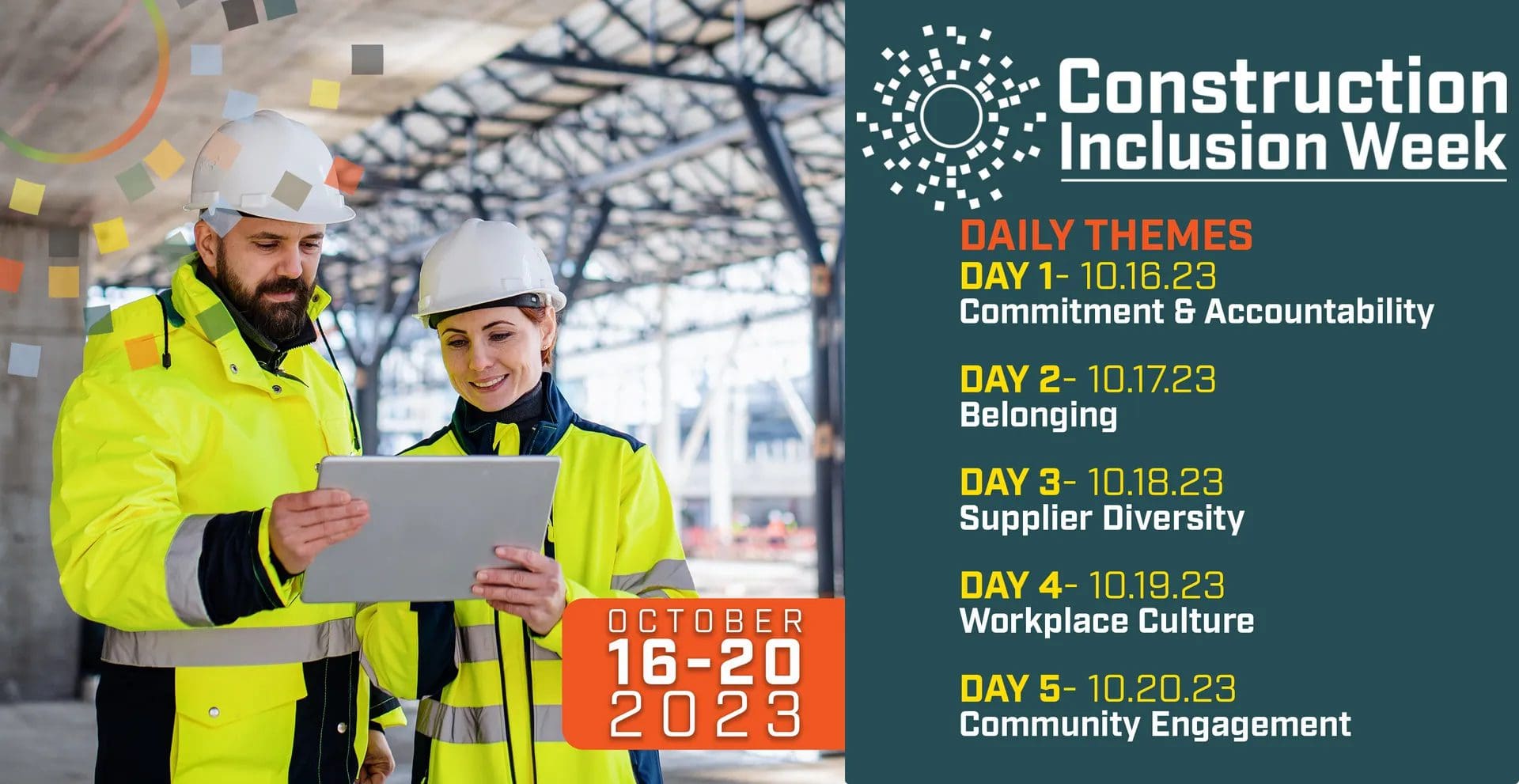 About
Construction Inclusion Week is the first effort to harness the collective power of general contractors, specialty contractors, subcontractors, and suppliers. Initially launched in 2021 as an industry-wide awareness initiative, the entity is now an established 501(c)(6) organization. Construction Inclusion Week aims to build awareness of the need to improve diversity and inclusion in the construction industry by providing content and resources.

We recognize and understand that each of our firms may be at different places in our diversity, equity, and inclusion journeys. Our intent is that Construction Inclusion Week fosters conversations that create alignment and take us further on this journey for our people and industry partners. If we genuinely want to attract, retain, and develop the best talent for our industry and maximize the diversity of our suppliers, we must grow our industry's culture to be truly inclusive.