Making the World a Better Place For All of Us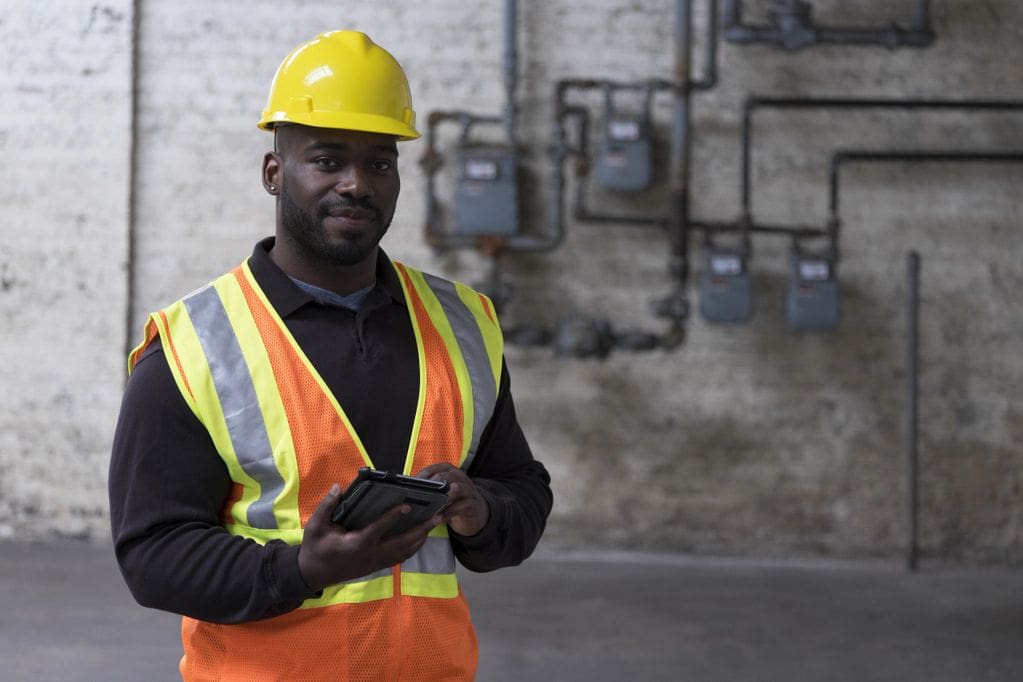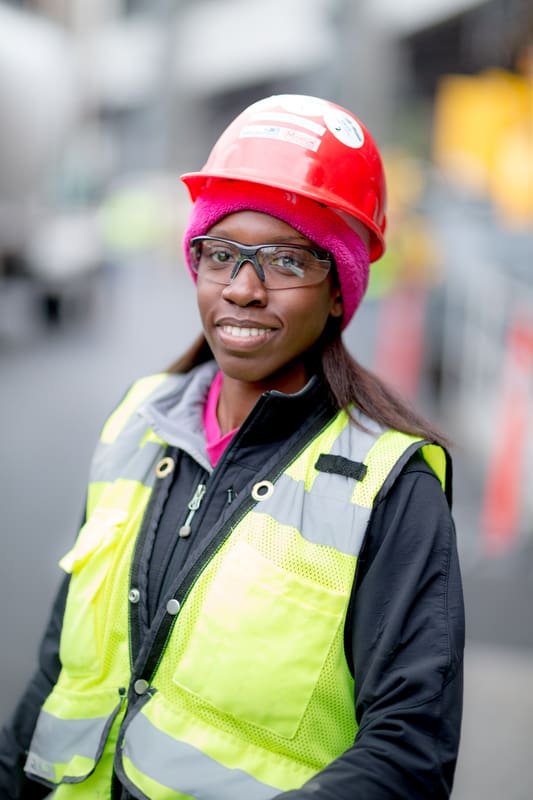 RISE Up (Respect, Inclusion, Safety, and Equity) in the Construction Trades was created by ANEW, a nonprofit started in 1980 with the intent to increase the number of women in the construction trades. Since then, ANEW has expanded its reach to men and BIPOC through the acquisition of the PACE Program in 2018.
While programs like ANEW are out there promoting the construction trades to unrepresented populations, these populations are not completing their apprenticeship at nearly the same rate as white males. A recent study by Community Attributes Inc. in Seattle, WA collected data on retention rates by gender and race. While the average retention rate by gender at year three was 53%, there were stark differences in retention rates by race.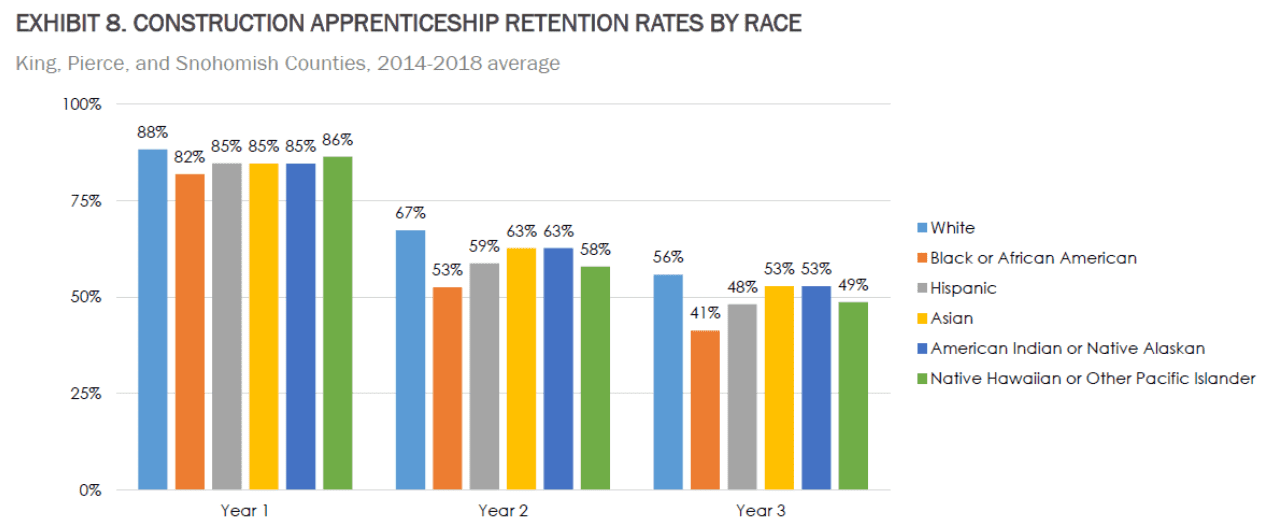 Our Mission
RISE Up (Respect, Inclusion, Safety and Equity), also known as RISE Up 4 Equity, is a Respectful Workplace Campaign designed provide all workers with the tools and support necessary to help industry partners create and maintain a safe, inclusive, and productive environment for everyone. RISE Up provides industry best practice workplace consulting and training to help contractors and sub-contractors create an environment of productivity, safety and equity in construction management and on work sites.
Our Values
RESPECT
The act of treating every person with equal value, period. Every person is equal and deserves the same level of care and attention. It is a priority to treat each person how we ourselves would want to be treated. When everyone feels respected, we become much stronger. In fact, there is no limit to what we can accomplish together.
INCLUSION
The act of creating environments in which any individual or group can be and feel welcomed, respected, supported, safe and valued to fully participate.
SAFETY
Safety is first, last and always about people. Safety is not only physical, but mental and emotional as well.
EQUITY
The act of developing fair systems, procedures, and resource distribution mechanisms to create equitable opportunity for all people.
The RISE Up Campaign was created for the construction industry with input from the construction industry while being based on DEI best practices. The campaign continues to evolve annually as evaluations are collected and used to modify the campaign.
The RISE Up Campaign and its components were developed in partnership with the City of Seattle and Sound Transit.